Martin Venier
---
Owner of MOG Film GmbH
How did you get into film? What particularly attracted you to become part of this industry?
I got into filming through snowboarding, we started filming each other snowboarding in 2005 and that's how the first snowboard film came about.
In the years that followed, everything became a bit more professional and by 2011 we had already released 3 snowboard films on DVD for Europe-wide distribution.
At that time, I wasn't too interested in the film industry. In the beginning, it was all in the snowboard industry and the attraction there was to capture the action of snowboarders in the best way and to reproduce it in the most entertaining way.
It was only after the end of that period that I became more and more interested in the film industry and that culminated in an absolute obsession with films, scripts, dialogue, camera technique, in other words, the magic of film when it captivates you and leaves you pensive afterwards.
What distinguishes Tirol as film region for you?
Yes, definitely the location. In my opinion, Tirol is one of the top locations worldwide and I am convinced that we will see many more international productions in Tirol in the future. But the density of filmmakers and other media companies has also increased enormously in recent years, which makes Tirol a much more interesting film region.
We are curious: Tell us your favourite location in Tirol!
There are so many beautiful locations in Tirol, currently my favourite location is in the Stubaital, at the new Regensburger Hütte. In the high valley this beautiful snake-shaped stream, then the beautiful waterfall and in the lower valley the Ochsenalm, simply a dream location.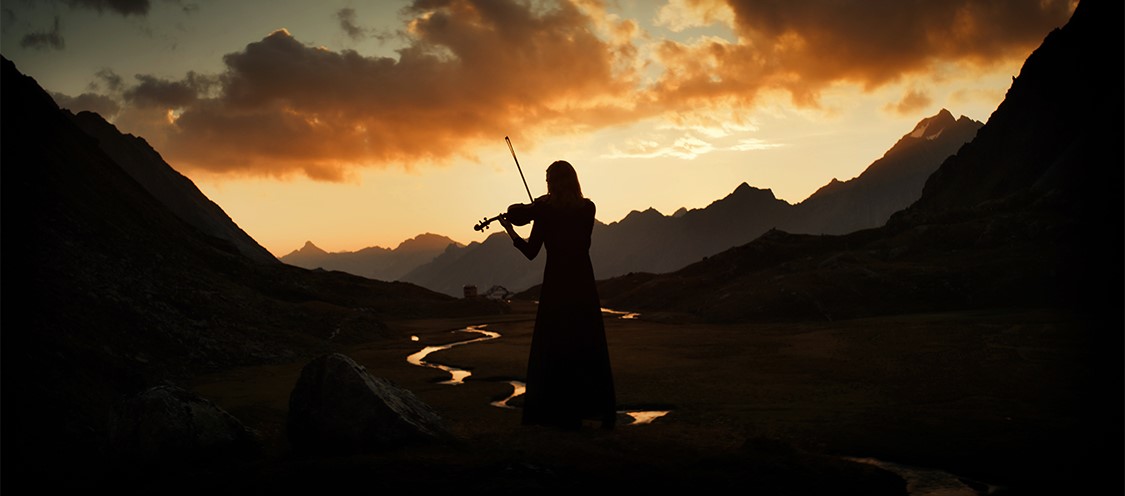 And now: The stage is yours! Please introduce yourself and your field of activity.
My name is Martin Venier and I first came into contact with a camera in 2005. Since then I have been teaching myself the skills of all areas of filming.
After making 3 feature snowboard films ('Manglo Moves' 2009, 'Mog n Roll' 2010, 'The Reality' 2012), which were released as DVDs across Europe via Playboard Magazine, I started producing image clips and small commercials.
One highlight is definitely the image clip about the city of Innsbruck in 2015, which reached a huge audience in all social media areas at the right time:
With my last project for the Tyrolean Symphony Orchestra Innsbruck, my team and I won several MusicVideo Awards, such as Best Cinematography in Prague, Rome and London:
Another highlight was definitely working on the ski film project 'The Ultimate Run', which has now won the 'Sports Emmy Award' in addition to almost 9 million views on YouTube.
In between the projects, I am constantly working on personal projects and short films ('Grow Up' 2012, 'Dreams' 2013, 'Everyday is an Adventure' 2017 and currently 'A Circle Line Train'), which can be found on YouTube.
Everyday is an Adventure – Tirol's most beautiful places with Instagrammer Tom Klocker:
'A Circle Line Train' was my first short film project, which from the beginning was not only about producing beautiful images, but also about telling a story for the first time, which opened up completely new possibilities and on which I would like to focus in the future.
The short film has already been shown at three different film festivals in New York and at two of the TOP 10 film festivals in England. We also won a few awards with this project, such as Best Film at the 'Travel Film Festival' in Moscow.
In 2022, I have so far concentrated exclusively on writing small scripts for commercials and short films, which in the best case scenario should still be realised in 2022.
Contact:
MOG Film GmbH
Martin Venier
Ing.-Etzel-Straße 49
6020 Innsbruck
Tel.: +43 681 20390879
Mail: office@martinvenier.com