Peter Rösner
---
Sound Engineer and Sound Designer
How did you get into film? What particularly attracted you to become part of this industry?
I studied sound engineering at the University of Music and Performing Arts in Vienna. My real motivation for completing the extensive and difficult-to-access sound engineering degree was to take up a position as a recording manager for classical music productions at a radio station. However, I also studied film sound, i.e. sound design and original sound, as a secondary focus at university, which also interested me. In 2009, after my diploma, I moved to Innsbruck and sent hundreds of applications to broadcasting companies in Europe, to no avail. At the same time, I had the opportunity to work on my first feature-length documentary film by Hannes Lang ('PEAK') as a sound engineer and sound designer. It was on this first project that I discovered my love for good original sound and sound design – these are two often underestimated cinematic components that have the power to really distinguish and elevate a film. I've stuck with film ever since and I have to say I'm happy I did. Film sound is a field with an incredible amount of creative potential.In my experience, as a film sound master/sound designer you also have much more artistic freedom, since the picture level is often much more in focus on the part of the director and production (not always rightly so).
What distinguishes Tirol as film region for you?
For me, Tirol is a strong magnet for national and international film productions. Many films and series are made here because of the breathtaking mountain backdrop combined with good infrastructure. Where else can you transport a huge film crew with mountain railways to absolutely dramatic mountain worlds within a very short time? The best example of this is the Nordkette, a location I have had the pleasure of working at so many times: Within half an hour you can get from the city to the Hafelekar, and if you point the camera to the north, you have the absolutely breathtaking mountain wilderness of the Karwendel in front of your lens!
We are curious: Tell us your favourite location in Tirol!
Innsbruck has often been the perfect location for feature film productions in which I have been involved. The thriller 'The Girl from the Mountain Lake' or the comedy 'The Lederhosen Affair' have offered absolutely contrasting backdrops in one and the same place. From the quaint mountain farm to the architecturally outstanding lawyer's office in the new House of Music, from the brothel (Lady Oh) to the Art Nouveau villa in Saggen, you can find it all in Innsbruck, snotty-cheeky and traditional-down-to-earth!
And now: The stage ist yours! Please introduce yourself and your field of activity.
For over 10 years now I have been working as a sound engineer and sound designer for national and international documentary and feature film productions as well as series.
I have been very lucky to be the Tyrolean sound team for about 10 feature film productions with my absolutely brilliant boom operator Simone Mo Pischl. We're super well-rehearsed and complement each other perfectly with our skills, so that when we're shooting even sporty pre-stop times, we have a good speed and efficiency. (Say: you rarely wait for the sound…) The equipment is extensive and always up to date, because in my opinion it should never be an obstacle to our creative work.
Furthermore, I run the Speckstudios with my colleague Isobel Cope-Ladstätter in Speckbacherstraße 2. Here we have 2 acoustically perfectly established rooms in which sound design, Foley's, ADR's, voice recordings, film music as well as sound mixes for cinema, TV and web are created.
With our experience and cleverly designed acoustics, we achieve absolutely competitive results in all genres and enjoy a good workload.
I have just finished my latest feature film project 'Echo' by Mareike Wegener, where I was both original sound master and sound designer. We can look forward to the premiere as part of the Berlinale 2022.
I like to spend my free time in the cockpit as a private pilot. As far as flying is concerned, Tirol is simply the most beautiful playground.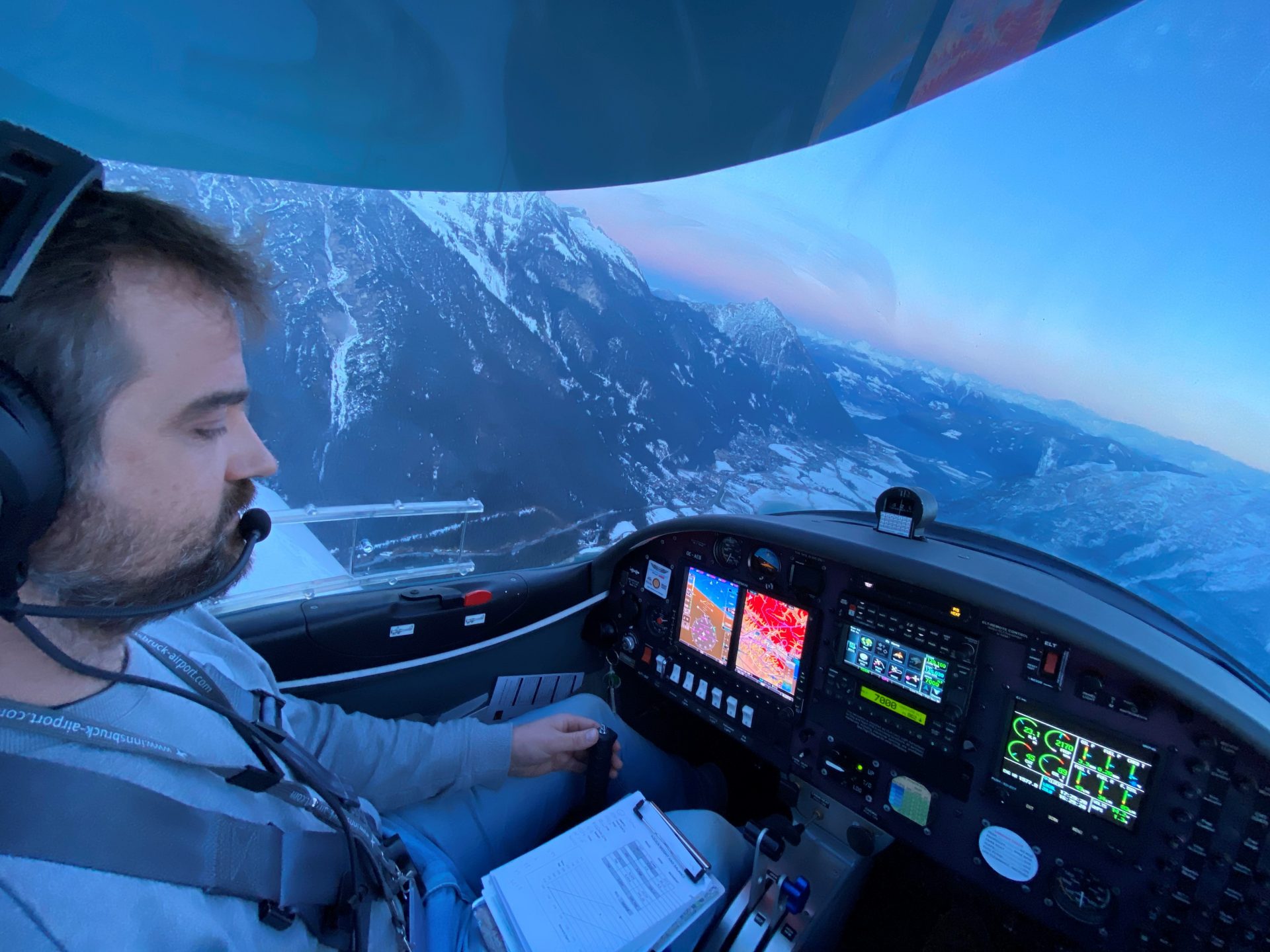 Contact:
Peter Rösner
Speckbacherstraße 2
6020 Innsbruck
Mob.: +43 650 2763944
Mail: peter@filmton-roesner.at
www.filmton-roesner.at