Yannik Lanzendorf
---
Founder and Managing Director of e3 Media House
How did you get into film? What particularly attracted you to become part of this industry?
For me, film and photography have been among the most exciting forms of documenting and recreating stories since I was a child. I started taking pictures with my family's analogue Canon EOS 100, later I got a simple digital camera with video function for Christmas and shot videos with my friends while mountain biking or making music. We were fascinated just by the possibility of implementing ideas completely independently and capturing them on video.
My love for the mountains and skiing brought me to element3 in Kitzbühel, where after a short time I was given the responsibility for communication and marketing. Due to the versatility of our offer, from the ski school to tandem paragliding to mountain biking and canyoning, as well as the extraordinary events of us and other organisers, it was clear to us that moving image is the predestined medium to share all this with the world.
In order to expand our production resources, we founded the e3 Media House, with which we have since realised our own projects and also produced for tourism associations, ski resorts, sporting goods manufacturers and local companies.
What distinguishes Tirol as a film region for you?
As cheesy as it sounds – you work where others go on holiday. The landscape of Tirol is incredibly diverse, breathtakingly beautiful, but also challenging. Part of every outdoor production is a good bit of luck that the weather matches the forecasts and expectations. All the greater is the relief and joy when it actually does. Working in the film region Tirol is just as versatile as its landscape – the way to work often has to be covered with two skis, bicycles or hiking boots, in summer the alarm clock sometimes rings shortly before 2 a.m., but the sunrises on the mountain are always worth it.
We are curious: Tell us your favourite loction in Tirol!
One of my favourite locations will always be the Hahnenkamm – the view of the Wilder Kaiser, the Kitzbüheler Horn and the mountain station of the Hahnenkamm cable car designed by Alfons Walde from the Ehrenbachhöhe is unique.
200 days of skiing pleasure on the Hahnenkamm. Production: e3 Media House, 2020
Basically, I am fascinated by locations that combine extraordinary architecture with breathtaking mountain scenery. The Timmelsjoch has its very own, decelerated atmosphere.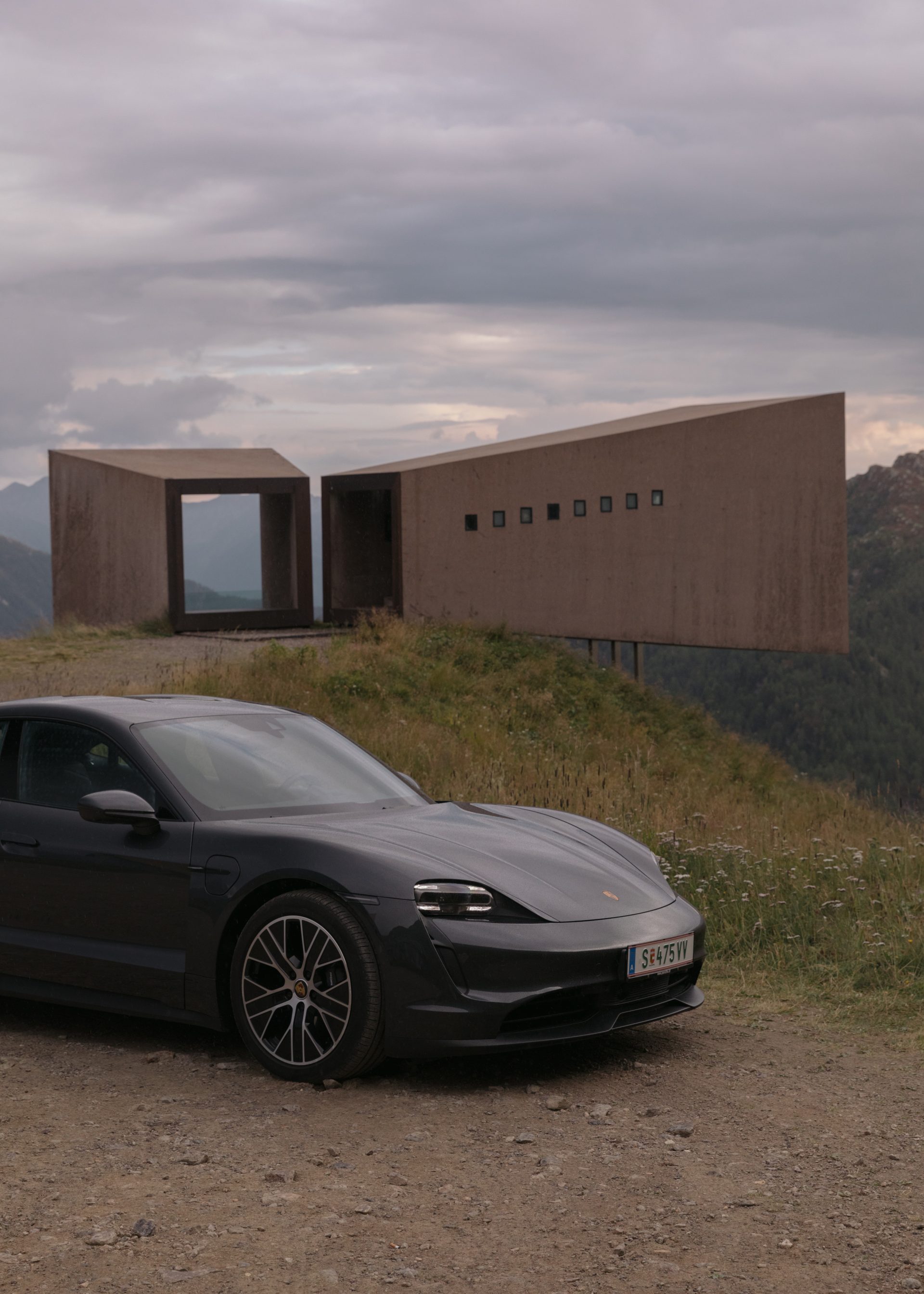 The Neue Regensburger Hütte in the Stubaital is not only idyllically situated – next to a waterfall, on the edge of the 'Hohen Moos' and in front of impressive high alpine mountain scenery – it combines traditional with modern architecture in timber construction, creating a unique setting.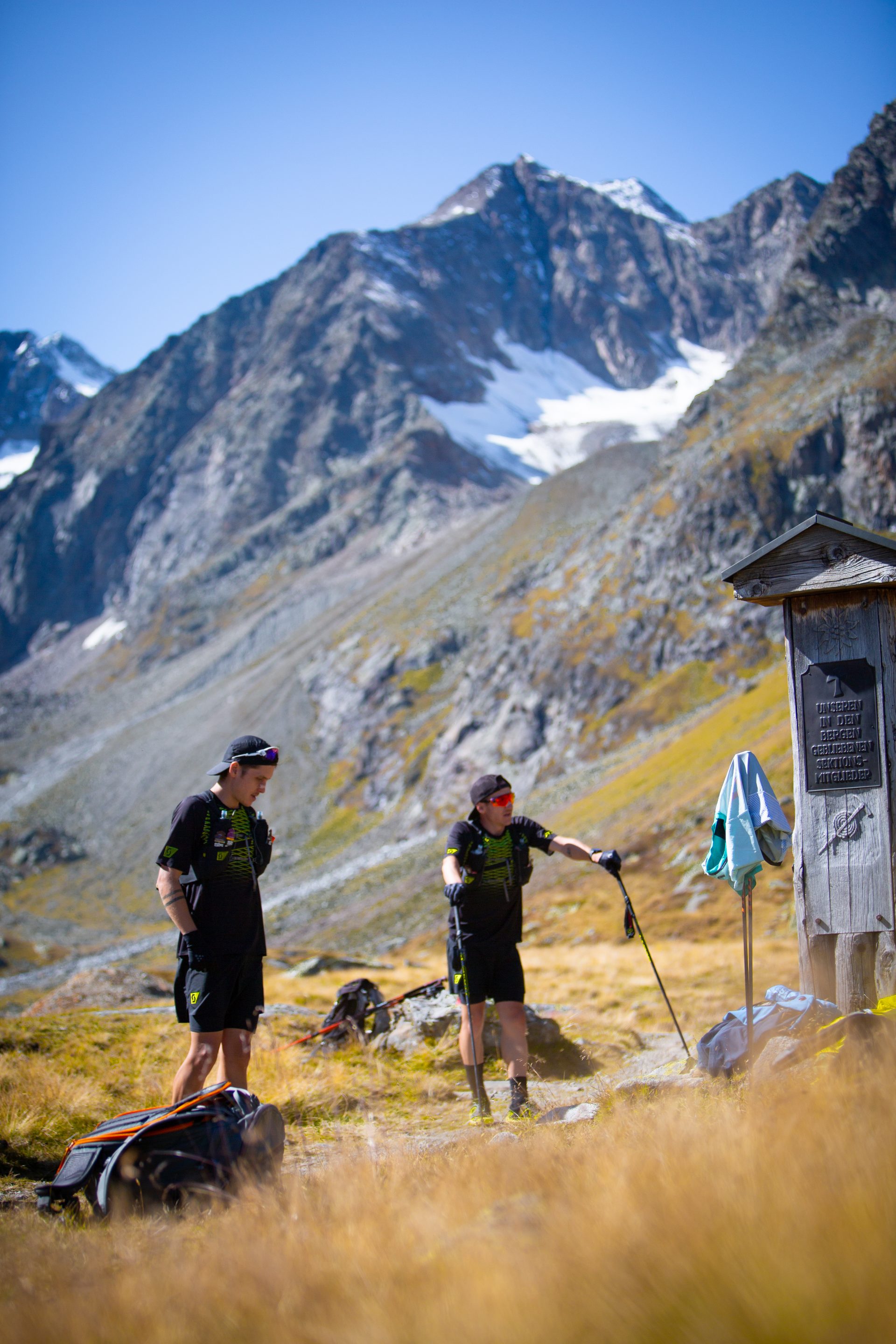 And now: The stage is yours! Please introduce yourself and your field of activity.
At e3 Media House, we have made it our mission to create, document and distribute extraordinary stories. We focus on moving images and photography in the areas of adventure, sports and tourism. Our work is divided equally between in-house productions for our brands element3, e3 Learning and Bergluft and commissioned productions, for example for tourism associations, mountain railways, sporting goods manufacturers and local companies.
As founder and managing director, my work is mainly in the creative and strategic development of the company and individual projects. The guiding principle is always the goal of inspiring people with relevant stories, whether with images, moving images, text or sound.
Contact:
e3 Media House OG
Yannik Lanzendorf
Hinterstadt 12
6370 Kitzbühel
Tel.: +43 5356 20480
Mob.: +43 660 9008719
Mail: yannik@e3mediahouse.at
www.e3mediahouse.at